Who we are - ASI soccer company
"WE STAND OUT OF THE CROWD"
ASI SOCCER COMPANY IS A CONSUMER DRIVEN, DESIGN ORIENTED AND AN INNOVATIVE COMPANY, AIMING TO WORK WITH COHERENCE OF CUSTOMIZED PRODUCTS, ORGANIZATIONS AND ENTREPRENEURS, TRANSLATING MARKETING AND BUSINESS GOALS INTO DESIGN STRATEGY, NOVELTY AND TO ATTAIN A NEW PRODUCT SUCCESS.
COMPANY NAME: ASI SOCCER Company
ESTABLISHED IN: 2006
MANUFACTURING CAPACITY: 20,000-30,000 BALLS PER MONTH
All types of Sports Balls like Soccer, Rugby, Basket, Hand, Mini, Baseball, Volleyball, Thermo Bonded Ball, Cricket Ball and Goal Keeper Gloves.
ASI Soccer Company History
Jan 2006
ASI Soccer Company History
ASI Soccer Company Founded
Since 2006 ASI Soccer Company, who has been working in the football manufacturing industries and owner's passion for the game led him to lead his new Sportswear's manufacturing unit.
ASI Soccer Company Hard Struggle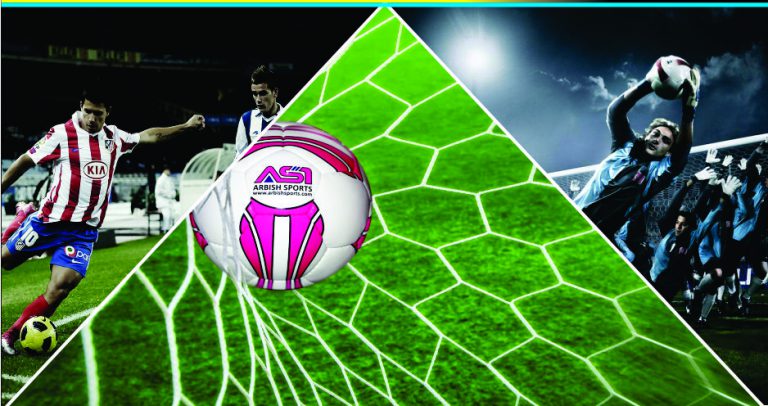 The first couple of years with the ASI Soccer Company of 10 employees proved to be difficult in the intense and competitive market. However, the company worked its way out starting from 2000 balls finally won his trust over their prestigious buyers.
Till 2008 most of the production processes involved in producing hand-stitched balls were manual. Understanding that, Company strategized its business approach by implementing those principles that helped it reducing waste through this labor-intensive business.
Aug 2010
ASI Soccer Company
ASI Soccer Company Revolutionary Era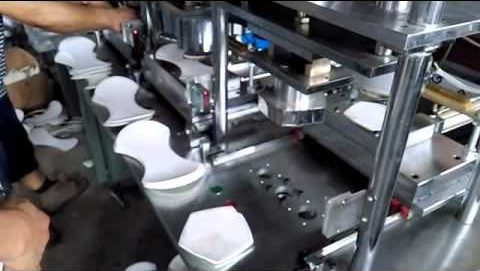 The year 2010 proved to be revolutionary for the company as it mechanized most of its football manufacturing processes in this year. In 2011, in addition to Athletic balls manufacturing ASI Soccer Company introduced itself in Global market for manufacturing of Sports wears, Leisure Wears, Active wears & Casual Wears where quality speaks itself by accepting customization, Sublimated Hoodies, Shirts, Shorts, Sports training suits, Track suits, Coach Jackets, Socks & Sports Bags.
Jan 2013
ASI Soccer Company History
2013
In 2013 ASI Soccer Company started manufacturing of Safety High visibility work wears & PPE (Personnel Protective Equipment) with a mission for the protection of workers from serious hazards and hazardous chemicals & working in the various fields of construction, Mechanics, Transportation etc. ASI Soccer Company is a manufacturer specializing in a variety of Hi-Visibility apparel including vests, t-shirts, waterproof jackets, waterproof rain gear, accessories, and more. Our goal is to constantly strive to protect workers from serious hazard of low visibility. We offer many styles and designs that will satisfy the needs of many customers. We also can provide private labeling, logo imprinting, custom designs and unique packaging upon request.
In 2015, ASI Soccer Company achieved another technological milestone. ASI Soccer Company successfully installed the thermal bonding technology to produce the best thermal bonded footballs.
Jun 2016
ASI Soccer Company History
2016
In 2016, ASI Soccer Company successfully set up a new assembly line for thermal bonded footballs and took it to the level of mass production. In 2017, ASI Soccer Company started to receive orders for thermal bonded Match balls.
Throughout our journey ASI Soccer Company continued to produce Official Match and competition level thermal bonded footballs and all types of wear.
ASI Soccer Company has set standards in the manufacturing industry by delivering quality products with shorter lead-time. All these innovations and continuous modification made it possible for ASI Soccer Company to be a unique manufacturer in the international market.
ASI Soccer Company has achieved a lot due to its commitment and passion. We have the simple goal; achieve the highest levels of quality by discovering new horizons of technology.
We believe integrity enables us to establish & maintain long term relationships with each of our unique client partners as well as our employees. Open & honest communication in the work environment is the first key to highly successful organizations.
We firmly believe that innovation is intrinsically valuable and by that we can find better ways to produce good quality products by optimizing our resources.
With a diverse range of experiences, we are confident that our talented team can help us to achieve a better business outcome for our organization in future as well.
Utilizing the most advanced technology, Professionals and our commitment enables us to complete our targets on-time.
We produce our products as per the requirements of our valued customers. We are offering unique services and remain responsive.
SAFETY, HEALTH & ENVIRONMENT
We actively strive to provide a safe and healthy workplace to our employees and to act responsibly towards the community and environment, in which it operates.
Leadership is one of the most essential aspects for the success of any organization. Achieving the goal, cannot be the handiwork of just one individual. It is teamwork that makes it possible for leadership to achieve goals the organization has set up.
The Best Quality           The Best Technologies            The Best People
ASI Soccer Company aims to maintain its position in this competitive global market by satisfying our respectable customer's needs and expectation through providing consistent quality products backed-up through:
Modern Research & Development Facilities
Mechanized Manufacturing
Quality Management system
The Company is Confident to declare that through its intention and efforts, it can motivate employees, produce better quality of all types of soccer balls and wears which creates air of continuous improvements.
ASI Soccer Company is focused and encourages suggestions given by anyone which would be reviewed by the management team. The management team shall announce the selected projects for the kaizen activities to save the process time and better production. After going through the implementation process stage will come for review by encouraging the employees through defined incentives.
ASI Soccer Company has the broadest and most versatile product range of any Soccer Ball and all types of wear. Furthermore, it has always been our goal to maintain full ownership and control of our own product line. Achieving this without a strong R&D is not possible. Hence the R&D has always constituted as large part of company, especially, in theoretical and best practices competence.
FIFA standards are the practices of ASI Soccers manufacturing to maintain the best quality of the product.
Following are the series of tests during the whole process of manufacturing.
Material tests before starting production.
Tear Strength        Fabric        Adhesion Strength        UV Test
Thickness        Weight        Tensile test
Circumference        Air Retention        Nozzle Test        Migration Test
Thickness Test        Tensile Test
Total Solid Content        Density        P.H.
AFTER PRODUCTION (ACCORDING TO FIFA STANDARDS)
Consistent Circumference        Permanent Roundness        Uniform Rebound        Minimal Water Absorption           Perfect Weight        Minimal Pressure Loss        Shape and Size Retention
Occupational Health & Safety policy
ASI Soccer Company is a company manufacturing & exporting footballs for international markets. We understand that our employees may have a hazard by performing their activities and using raw materials, natural and artificial resources. 
ASI Soccer Company is committed to continuous improvement of its OH&S Management System for the achievement of a healthy, safe and conducive environment. We are highly concerned about providing a healthy and safe environment for our employees to avoid any hazards.
Relevant Health & Safety regulation
ILO Conventions related to Health & Safety
Workplace Standard's requirements
PERSONAL PROTECTIVE EQUIPMENT POLICY
ASI Soccer Company is committed to providing PPEs to all employees where there is any exposure to potential hazards. Personal protective equipment plays an important role in reducing the effects of an incident on people involved in it. The company recognizes and shall ensure to provide the PPEs for the protections like: Head Protection, Foot/instep protection, Eye protection, hand protection and breathing protection etc.
HEALTH, SAFETY & ENVIRONMENT POLICY
It is the policy of ASI Soccer Company that is to provide a safe & healthy working environment including protection from fire, accidents and toxic substances to our valuable workforce. We believe that safe & healthy working environment is the right of every employee and organization is committed to maintain and continuously improve the Health, Safety & Environmental conditions by adoption of Health, Safety & Environmental Management System. 
It is the policy of ASI Soccer Company to encourage and support a high-quality approach to maintaining a fire safe environment. The company shall make the necessary arrangements to ensure the protection of the workforce from any occurrence of accident / incident. To ensure fire safety the Company shall review the safety equipment periodically. 
It is the policy of ASI Soccer Company that all workforces shall not be allowed to smoke in working areas. Only nominated areas shall be allowed for smoking near the factory entrance gate. Moreover, companies discourage smoking as it is injurious to the health of employees and wastage of money.
ASI Soccer Company is a company manufacturing & exporting footballs and different kinds of apparel for international markets. We understand that our business may have an environmental impact by performing our activities and using raw materials, natural and artificial resources. 
ASI Soccer Company is committed to continuous improvement of its Environmental Management System for the achievement of a safe and conducive environment. We are highly concerned about the Prevention of pollution for the safe living.
The relevant NEQS of Pakistan
WFSGI regulations related to environment
Environmental Law and Guidelines
This policy is documented, implemented, maintained and communicated at all levels within the company and is available to the public for their interest.
ASI Soccer Company continues to reduce the environmental impact by using of energy management system. Efficient use of energy is cost effective and through this we can improve the work environment by using energy-saving lights instead of tube lights or else to save energy. For the efficient use of Energy, Company's T&D department shall communicate the implications of energy management system to all management staff and workers.
It is the policy of ASI Soccer Company to manage the waste of manufacturing process as per Environmental Management System.